My scripture reading this morning comes from Proverbs 8 and is so appropriate as I think about two special friends who share birthdays today…Lynda & Kathy…two wise women I have known for over 30 years!!! So first off

Proverbs 8:5 reminds me of so much…to listen, to understand, don't speak in haste (like a fool). One of the versions I read talked about being shrewd (having or showing sharp powers of judgment; astute). I am thankful for the examples Lynda and Kathy have been in my life: encouraging me to trust again, to think before speaking, to be aware of my surroundings but most of all to keep my focus on the Lord!
Proverbs 8:10 continues with more of the same wisdom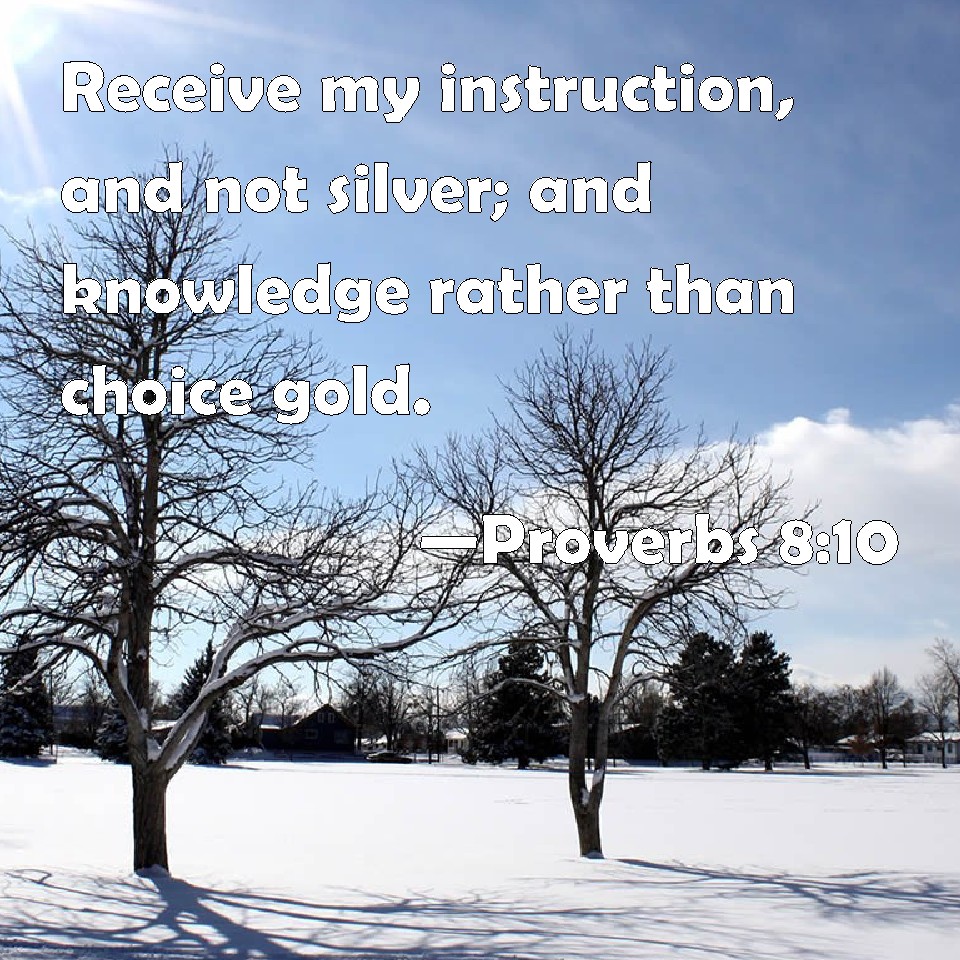 Encouraging me to listen, glean instruction from God's word but also from the people in my life who love and care about me. I have many friends who love me and I am thankful for all of them but today I give extra thanks for Lynda and Kathy…they have walked many roads with me over the past 30+ years. We have shared laughs and tears, hugs and meals! Having them in my life means more to me than any amount of money!!! And isn't that what we should focus on…realizing money isn't everything but it is the friendships and relationships we share in life that bring us the most joy!!
As well life continues and I continue on this journey to get healthy, both physically and emotionally. I'm thankful for the tools that have been shown to me over the years, the encouragement given by so many. Yet sometimes the struggle seems overwhelming! I am reminded in Luke 9:23

Trying to make better and healthier food choices is hard. The struggle is real because that's the way it's meant to be. I guess if it was super easy to make healthy food choices or to decide to go for a walk then life would be boring. To struggle without purpose is torture. From the Grace Filled Food Freedom group on Facebook I am reminded "To struggle with purpose is exactly what Christ did and directs us to do. And, I know it seems trivial to compare your desire for an Oreo to the cross, but let's look at the bigger picture here. The cross was Christ yielding to God's plan. Choose to proactively struggle for the sake of Christ. Toss the most (or least) amazing bite from your plate, exercise when you'd rather lie comatose on the couch, or swap a pastry for a prayer. Then, celebrate and meditate on the joy that comes after walking in His footsteps.
One of my life struggles has been the "all or nothing thinking" which I am really good at. A typical thought for me has been "heck I had a cookie so I might as well eat the whole dang bag!" or "I can't walk for 30 minutes so why bother walking at all" but those kinds of thoughts are slowly changing…this morning after I grabbed the clothes from the dryer I walked around the building instead of cutting across the grass back to the trailer. Not much but hey an extra 50 steps!!! And all those little steps will turn into a lot of steps!!!
********
What kind of struggles do you face?
Have you come up with some alternate thoughts or activities to change those thoughts/behaviors?

Have you had a special friend who has walked alongside you during a difficult time? If so, remember to tell them thank you and how much you appreciate them!