Day 7: Cozy in His Lap
VERSE: Not that I have already obtained this or am already perfect, but I press on to make it my own, because Christ Jesus has made me his own. Philippians 3:12 ESV
READ: Philippians 3:12-16
EXCERPT: You and I, we're resilient. Yes, we've fallen more times than we can count, but each and every time we get back up. Don't count how many days you've spent with your face in the mud. God doesn't. Rather, think of how God must be glad that you're willing to keep fighting to please Him. Just as it touches your heart when even a disobedient child finds comfort sitting on your lap, so God longs to comfort us. But He can only do so when we let Him.
GRACE IN ACTION: Imagine a recent episode where you started down a slippery food slope. Picture the scene. Now, how could you rewrite that story so that you ended up in the comfort of God's "lap"? Create a plan of action for the next time you're face-first in a food temptation.
As I reflect on the verses this morning about not being perfect but still striving and moving forward, I think about the past few days and months of our lives. We have had some real blessings but the hardships seem to come big and strong like a lava tsunami roaring down a mountain side.
It's fire hot, not caring where or what it destroys in its path. That's where I have been especially the last few days. I've been crying out to God and a couple of friends…what do I do? how do I do it? was our decision to make a major move four months ago the wrong thing? but as we look at each turn we see how the Lord opened up doors, put things in our paths that said move and yet I feel like the last month, the past weeks, especially the past few days.
I was crying out to God and sharing with my Bestie how I've been feeling, what I've been thinking and she challenged me:
I have been mulling over my reply to you since last night. I feel like I have so much to say, but I don't want to kick you when you are already down, you know. I just feel like it's time for a "come to Jesus meeting". I have read her heartfelt words over and over and even again this morning…. Now, sweet sister. I have some things to say. First off – I LOVE YOU!!! Tons and tons and tons!!! Second, I hear you. You are frustrated. You are discouraged. You are confused. Those are all ok feelings to feel. And, it's ok to visit those places, but like the old saying goes, don't unpack and live there. You wrote in your blog: "Life should be fun and not so full of strife or is that just a dream, a fallacy of wishful thinking?" Where in the Bible does it say that? Actually, it says the exact opposite. It says that in this world, we will have troubles. Especially if we are doing God's work!! That ol' devil doesn't want you to be successful with these kids! He wants you frustrated and angry and tormented. Don't give him that victory!! And, don't give those boys that victory either! They are like the playground bully. The more upset you get, the more they win. But, you have to remember, they are children. Their opinions don't count! You are who GOD says you are!! Not some 14 year old boy! Laugh at them the way they laugh at you when you try to talk sense into them. It's not going to be easy to change your reactions, but you truly have to accept that you cannot control them or their words. And, that's what it is, m'dear. Your frustration is because they are not behaving the way you want them to. Change your expectations. They will not treat you with respect because they've never been modeled it. You cannot force them to. They will not change until your expectations do. If you truly believe that this is where God sent you, then you have to ask Him, "what is it that I need to learn about myself in this place?" and then do some soul searching. Yes, you are sent to these places to help the kids, but you also have lessons to learn yourself. And, Ron can't fix this for you. You know he would if he could. But this is the job. You have to find a way to make it work for you. I love you! I hope you know that. I don't say any of this with the intention of hurting you. Please know that!
I told her and I say again, I know she loves me and I love her and I'm so thankful for our relationship, friendship and how we have weathered some major storms in that relationship and how much she blesses me in so many ways. Above I bolded what jumped out at me. I probably could have bolded the whole thing 🙂
Come to Jesus meeting ~ I say that a lot in my head and my heart and even sometimes to the boys…they just look at me like I'm a crazy woman. Yesterday morning our sweet little S told me she was praying to Jesus in the shower. I told her I often talk to Jesus in the shower. It's just between him and me and he knows me inside and out so it's no biggie to him that I'm naked and washing or standing and talking or crying. I told her sometimes when I find myself crying to Jesus I let the shower run over me and mix with my tears and I see those tears running down the drain and disappearing. And the feeling of hot water running over my body is God's warm and loving hands wrapping his arms totally around me. And maybe, just maybe I need more of those Coming to Jesus Meetings on a regular basis!!! I KNOW that the days I take even just a few minutes in His Word the days go better…at least on my inside emotional train.
Second, I hear you ~ that resonated with me because I have been feeling like no one has been listening to me, really listening to me and hearing my heart cries. Just reading those words made me stop and feel her love surrounding me.
Don't unpack and live there ~ ouch!!! I know how easy it is for me to get stuck in one valley and campout!!! My Bestie knows me so well :).
Where in the Bible does it say that? Actually, it says the exact opposite. It says that in this world, we will have troubles. Especially if we are doing God's work!! `~

And I know this inside and out…when we are following God's plan that ole' devil doesn't want us to succeed!!! Staying focused on where and what the Lord wants from us and for us to do just rocks the boat and yet I am reminded that even when the boat is a rocking Jesus is right beside me. And HE will never leave me!!! I know that…I just need a reminder once in awhile and I'm so thankful my Bestie loves me and cares about me and calls me to a Come to Jesus Meeting when necessary.
You are who GOD says who you are ~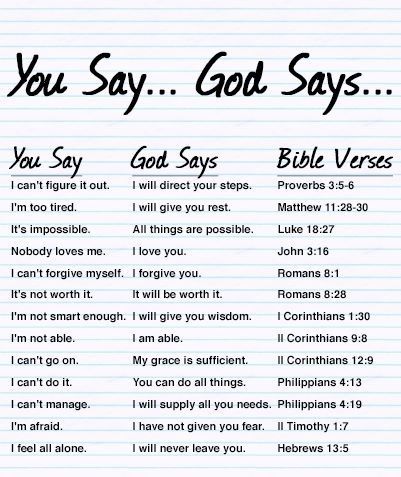 What is it that I need to learn about myself in this place?" and then do some soul searching. Yes, you are sent to these places to help the kids, but you also have lessons to learn yourself. ~ Ouch again! Life is always full of lessons if we are willing to learn and are open to learning. Over the majority of my adult years I have had many lessons about being flexible, being intentional, being enough and at the same time WANTING things to go my way…control…control of everything and anything and my Bestie hit the nail on the head in so many ways…expectations and control and holding a tight rein on what I think things should be like. So I step back and say "Lord what do I have control over ~ not much if I am honest with myself." I kept seeing the word EXPECTATIONS and there was another nail right there…I tend to put a lot of expectations on myself and others even if I don't voice them they are there. I know that is one area of my life I need to work on…expecting things from myself as I'm the only thing I can control and lower my expectations of others to be more realistic in life.
Slippery slope ~ I have used this phrase for so many years but not in the context of food but I can see how it happens…as I've said so often lately about how crazy and stressed our lives have been over the recent months my emotional well being has been all over and up and down that slippery slope. And yet I've maintained a semi solid footing on life. Looking at "slippery slope" of my food life…I can see how my awareness over the past few weeks has kept me from that FOOD slippery slope…trying to stop the habit of snacking in bed…I'm talking, full on eating cookies, chips, candy etc. after crawling into bed while playing (mindlessly eating) games on my phone. Last night was the 9th night of no snacking in bed! It has been a conscience choice let me tell you ~ especially after stressful interactions with kids ~ seeing the bag of chocolate goodies we bought for treats for the kids and three weeks ago I would have grabbed one or two handfuls of those mini candy bars but I have purposely chosen not to. Hard but not something that MUST happen! Making one choice at a time, stepping into one strong foothold at a time…thank you Lord for encouraging me through friends and family to to keep making those positive choices even when that Almond Joy would taste so yummy!!


**********
This post has been a bit disjointed because it has taken me two and a half days to finish writing it due to life happening. Leading me to ask, how do you handle lots of interruptions when all your wanting to do is focus on one thing?
I think it's called perseverance, just keep going. And that's what God has called me to do, just keep going! Maybe the going is in circles, maybe it's five steps forward and three steps back (wasn't there a book by that title many years ago?) but to just keep moving and hopefully more in the forward motion than backwards.
So today we take a couple more steps…where are you stepping to?