My devotion this morning comes from Psalm 92. Before I even began reading I turned on some worship music. To have soft music playing in the background helps me to stay focused and music soothes my soul and brings calmness to my spirit.
The first thing I read was "it is good to give thanks…" and I have much to be thankful for…I slept better last night, getting two three-hour blocks of sleep without waking up and I woke up before the alarm this morning. That lets me know that my sleep was restful and I wasn't fighting getting up. That is always a good thing.
Ron is walking a bit better today but I still want him to get his knee looked at or at least to get a wrap around brace for some support for it. What I want and what he will do doesn't always mesh and I am learning not to nag him about it.
Our house is quiet this morning as our 7 yr old is at summer school and the 12 & 14 year olds are at summer camp until around 3pm. That leaves our 9 year old with us…he is content right now to be on the computer while Ron is doing training and I am reading and doing some writing. We will enjoy the quiet while we have it 🙂
Continuing in Psalm 92 reflecting on how far the Lord has brought me through this life always give me cause to be thankful. Recently I have connected through 23andMe (which was a gift from our kids, Jamie & Suzanne) with a third cousin. I told him I felt like I had won the lottery finding out I had more relatives out there. As y'all know, I struggle with and wish my relationship with Joanie was a better one but it is what it is, so I am excited to make some other connections. And to have stories confirmed about a couple of relatives has been good to. I would like to do some more researching on ancestry.com but it is not cheap to access their records and I just don't know if I am ready to invest in it right now. Maybe down the road. But for now I am enjoying connecting with Peter and seeing how it really is a small world out there. And so I give thanks for possible new family connections.
Verse 8 begins with "But You, Lord…" and I am reminded it is because of the Lord that I have had healing in my life and now live with lots of peace and contentment. It doesn't mean I don't struggle because everyone struggles but it does mean…with God I am content and at peace and I know where to turn when my anxiety flares us. A couple of days ago, for no apparent reason, I was feeling anxious and so I asked for prayer from my friends…and it wasn't long before people were letting me know they were praying for me and I could begin to fill the calmness come over me.
The one thing I will never understand is why some people have to be so negative towards others…I shared my need for prayer, for high anxiety and for the most part I received encouragement but there always seems to be that one that has to say "everybody feels anxious and has difficult times so just quit dumping on people." I was a bit taken a back but then someone else posted…never be ashamed or fearful to ask for help. Thank you!!! And a couple of people shared their favorite verses with me (which happened to be the same verse)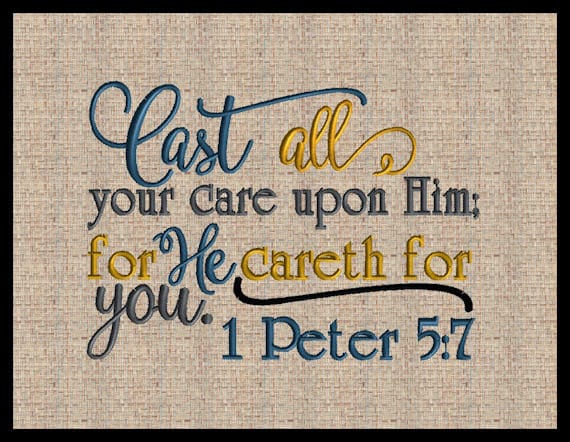 The Message states it: 4-5 When God, who is the best shepherd of all, comes out in the open with his rule, he'll see that you've done it right and commend you lavishly. And you who are younger must follow your leaders. But all of you, leaders and followers alike, are to be down to earth with each other, for—God has had it with the proud, But takes delight in just plain people.6-7 So be content with who you are, and don't put on airs. God's strong hand is on you; he'll promote you at the right time. Live carefree before God; he is most careful with you.
And God reminds me
That even though I may think I am weak in Him I am strong and He is always with me. And my favorite verse out of the chapter is
because some days I feel really old, I question if we should be parenting at 63 & 65 and then I am reminded when a little one says "thank you for playing cards with me" or "I want Ms Ali to tuck me into bed and pray with me" that even in my "old age" God can and does still use me.
And out of the blue, like last night when I got a call from our girl, April, wanting to Facetime with me and shows herself hugging her unicorn I made her and just says "I love you Mama Ali and I miss you." Makes this mama's heart burst with love and I know I am doing what I need to be doing!
And I am encouraged that God is faithful in His promise that He will never leave me!!! And I am never alone!!!
*******************
What do you do when you feel anxious?
Or over tired?
Or questioning whether you are doing what is what you are supposed to be doing?