It is raining, thundering, lightning and just plain yucky outside BUT I am thankful for our little home on wheels where I am dry and comfortable.
I slept in this morning while Ron was the good Grandpa and got up early and drove 35 miles to watch Alex & Treyson play basketball. Sad to say they lost their game but was told they still had fun. Ron said they were just plain outsized! Better luck next time boys!!!
I took time this morning to spend it in God's Word. My devotion for the day was found in Romans 5 and a friend recommended Romans 8 ~ so many good nuggets in those two chapters!!!
It begins "THEREFORE" and I am reminded of someone telling me that when you see the word Therefore it means to pay attention! So I am told because of my faith in the Lord I will have peace!!!
It continues in Romans 5:3-4

We all face trials and tribulations, storms (how appropriate as I sit here listening to the thunder/rain) but by keeping my faith in the Lord, I know HE will teach me patience, help me through any storms of life just by keeping my faith. It doesn't mean things will always be easy but it does mean I will never be alone!
Then in Romans 5:8 it starts out

BUT GOD, this phrase has spoken to me so many times in the past few weeks…BUT God, God is in control, He knows what I need and when I need it…keep trusting God in all situations!!!
The theme for Romans 5 is that God wants me/us to think, speak and behave rightly and that HE will give us just what we need when we need it. God will never require us to do something without giving us the tools to do what needs to be done. We need to open and willing to accept what He is offering to us. If we/I am constantly thinking negative thoughts about myself or that something is wrong with me my life will reflect the negative BUT by thinking of the positive things happening in my life, looking for the good in myself and others will keep me on the right track of life.
And this is so true in our lives as we work with our foster kids, if we only focus on the negative that is all we will see BUT if we focus on the positive, the better choices they make, encourage them instead of tearing them down they too will begin to live and reflect the positives in their lives. One of the lessons in the many hours of training that we just completed for work really stuck in my mind…try to think how my words/requests/directives can be worded in a positive manner. Instead of focusing on what the kidlets didn't do, focus on what they did. I think of our little L ~ he doesn't always put his dirty towels/clothes in the right basket but he does get them to the door of the laundry room ~ so I say to him "Thanks L for bringing your dirty clothes to the laundry room!!!" And I think next time we will work on getting them into the basket and not just on the floor THEN I think about Ron, he is 65 years old and sometimes he still can't get his dirty clothes into the laundry basket but tosses them on the floor right in front of the basket…if he can't remember to put them in the basket how can we expect a little 7 yr old to do that ???
Romans 8 starts out the same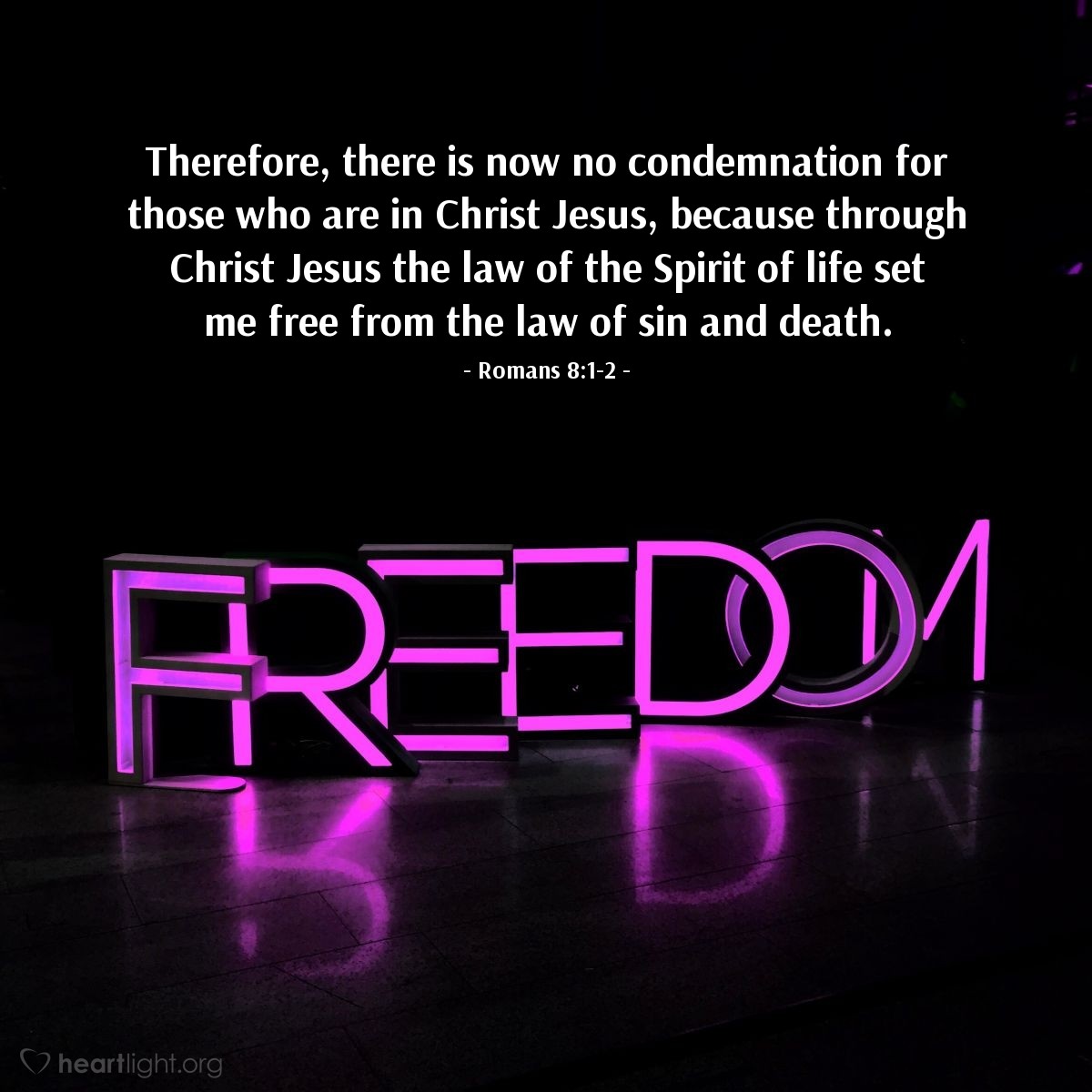 Therefore ~ Pay Attention!!! We are not condemned to die forever if we love the Lord!!!! God continually encourages us through His word, through those who are in our life. He is constantly encouraging us "you can do it, come on try again!" Just like we need to be doing for others in our lives…especially our little's in our care.
Romans 8:5

Makes me think of jello ~ if we put jello in a mold, it comes out looking like the mold…so if I pour into myself the love of Christ, then His love will come from me. (I sure hope that makes sense).
Romans 8 ends with

and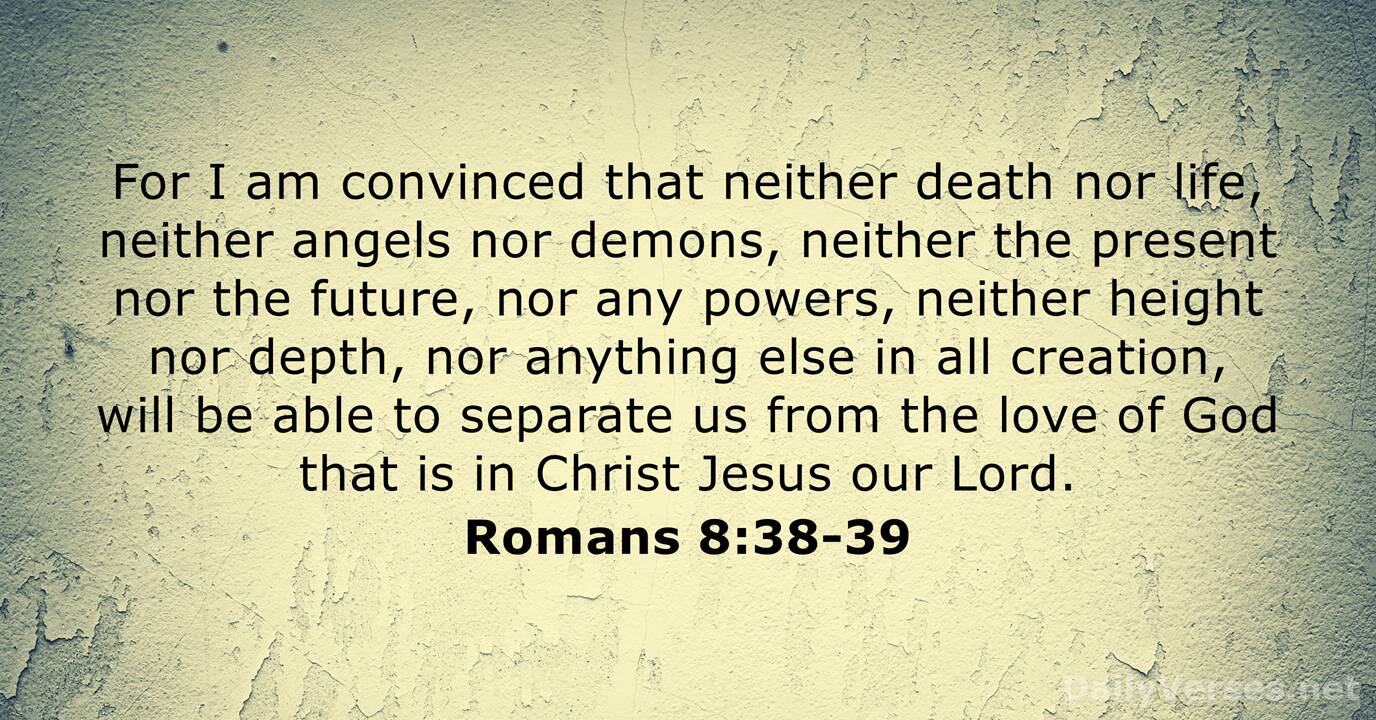 And I am so encouraged. Not that all things that happen to me are good by themselves BUT God is Good and through him all things work towards good. I remember sitting in Pastor Charles' office so many times, expressing my biggest fears and he would say "what is the worst thing that could happen?" and I would say Ron would die…my biggest fear, being left alone without my loving and caring husband, the one person in this whole world who has loved me with all my foibles, through the good and difficult times. And then smiling, Pastor Charles would say "yep it would be hard for you (me) to live without Ron but if Ron died he would be with Jesus and that is the best thing ever!!!!" He would continue "and you would never be totally alone, you are loved by so many, especially by the Lord." And even today as I sit in our little home on wheels, not having any friends physically close by I am reminded that I am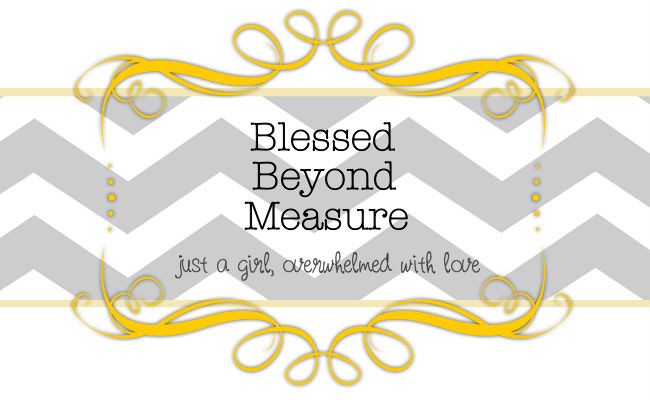 and

*******
What are the things you tell yourself that are just not true?
Can you change the negative thoughts to a positive one?

I want to wish all who are reading my blog today many blessings and pray that you know you are loved!!!