I've had a weird few days…not sleeping well, lots on my mind, anxiety about one of our girls who went missing for 5 days ~ thankfully she has been found and is now in a safe place…oh what I would give to be able to give her a hug and let her know things will be okay. It's been quite an emotional roller coaster as well with the passing of Ron's Uncle Merv and once again reminded that our days are numbered. Lots of memories have been flooding my mind ~ memories of time with family and missing some family times. Being thankful for the family in my life…birth family, family by marriage and the family that God has blessed me with.
I have to be careful when the memories are running as it is easy to go down the path of "what if?? what could I have done differently in different relationships?? is there anything else I can do to build up old relationships or strengthen new ones???"
But I just can't seem to shut my brain off. One part of my brain says "hey lady, you need to get some sleep" the other part is saying "what if you do XYZ? or how about ABC? or even KLM?" and the thoughts just keep running and jumping, twisting and turning.
After getting about 3.5 hours of sleep last night I finally got up. I made my way downstairs and opened my laptop and Bible…
First thing to come up was my daily devotional from FaithGateway about Unswerving Authenticity and Our Daily Bread titled Walk, Don't Run…a double whammy to get my thoughts really flowing.
Authenticity…once I was told that was what someone liked about me…I was authentic…and that has stayed with me all these years. Thanks Benjamin for sharing with me. When I was a child I used to pretend to be this or that I did this and as my walk with the Lord progressed I found I just wanted to be true, true to me, to my husband, and to others and I wanted to teach and be an example of being authentic to those who came into my life.
"Real isn't how you were made. It's a thing that happens to you," said the toy horse. "When a child loves you for a long, long time, not just to play with, but really loves you, then you become Real."
This old toy horse in Margery Williams's classic children's story The Velveteen Rabbit not only squarely identifies the second essential step to health and wholeness, but wisely notes that it is the result of being loved.
I have thought about the little toy horse many times in my life and have to totally agree…when we are loved, when I am loved is what life is all about…needing and wanting to be loved. And when I am loved I can be who I truly am.
This past year I have questioned myself many times over ~ am I doing what the Lord would have me to do? am I the wife to Ron that the Lord would want me to be, what about being a Mom and Grammy, being Mama Ali to our littles and then to the teens who have come and gone in our lives…and maybe I will continue to question myself about just this. And maybe that's a good thing because it keeps me from getting stale and stagnant.
Another quote from my devotion
"Authenticity is all about being rather than doing."
Oh how I struggled with just BEING! I remember being so sick with pneumonia that I couldn't get off the couch and that was after a week in the hospital and I was talking or more like crying with Pastor Charles on the phone and he said to me "just BE!" I didn't even know wha that meant…to just be. At that time of my life I didn't feel I was worthy to be loved or even liked if I wasn't doing…
I have learned to BE ~ and Paul tells us in Philipians 4:11-13
"Not that I am speaking of being in need, for I have learned in whatever situation I am to be content. I know how to be brought low, and I know how to abound. In any and every circumstance, I have learned the secret of facing plenty and hunger, abundance and need. I can do all things through him who strengthens me."
just what that means: to be content with what we have and in whatever circumstance or situation I find myself in to be content…doesn't mean I have to like it, doesn't mean it is the best thing going, but to be content and remember that God is in control.
Continuing the them of BEing and content in my circumstances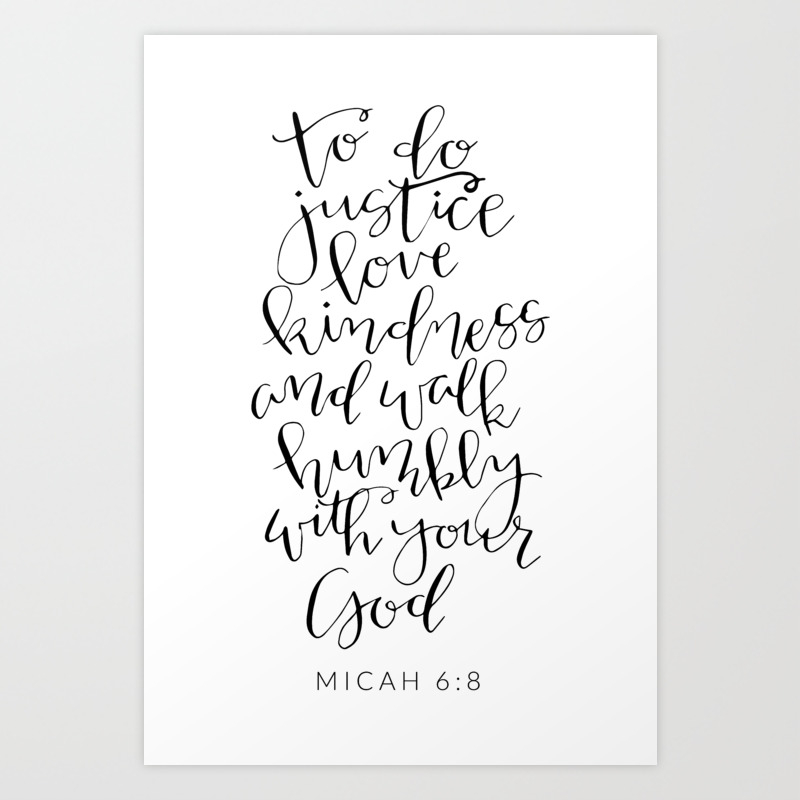 that I am to act justly, love with mercy and kindness and to walk humbly (Micah 6:6-8). If am following the directions of the Lord than I will be at peace in all circumstances.
And so I continue my day today, though I am tired I know I am loved, I know that the love that God has shown me I am able to show the children in our care and to remind them that though at times our lives feel like one giant storm we are never alone and we don't walk through the storm alone and that if the storm can't be calmed how we think it should be calmed, God will walk through the storm with me/them and though it may be storming all around me I can have the peace of the Lord within me.
*********
My question to you today is

How do you calm your raging storms?
How do you help yourself fall asleep when it seems to be alluding you?
Do you have a favorite verse you cling to in difficult times?