Ouchie!!! Oh how this hits so close to home. I have been reminded a lot lately that I am quick to extend Grace and Mercy to others but not so much to myself. Ouchie!!!
After a difficult day today I am reminded that I can only do what I can do…not what others say or do. Thank you Lord for this GIANT reminder to love myself the way I love others and how I want to be loved!
********
Today I have completed my tasks on my To Do List…I made all my scheduled appointments, I went for a walk with my hubby, and I wrote/transcribed two pages from my journal and am doing my Daily Writing Prompt for the day!
********
Part of my difficult day was being faced with a BIG DOSE of reality from my doctor. Hey I know I'm overweight and I know I don't always make good food choices. But sitting in the doctor's office today with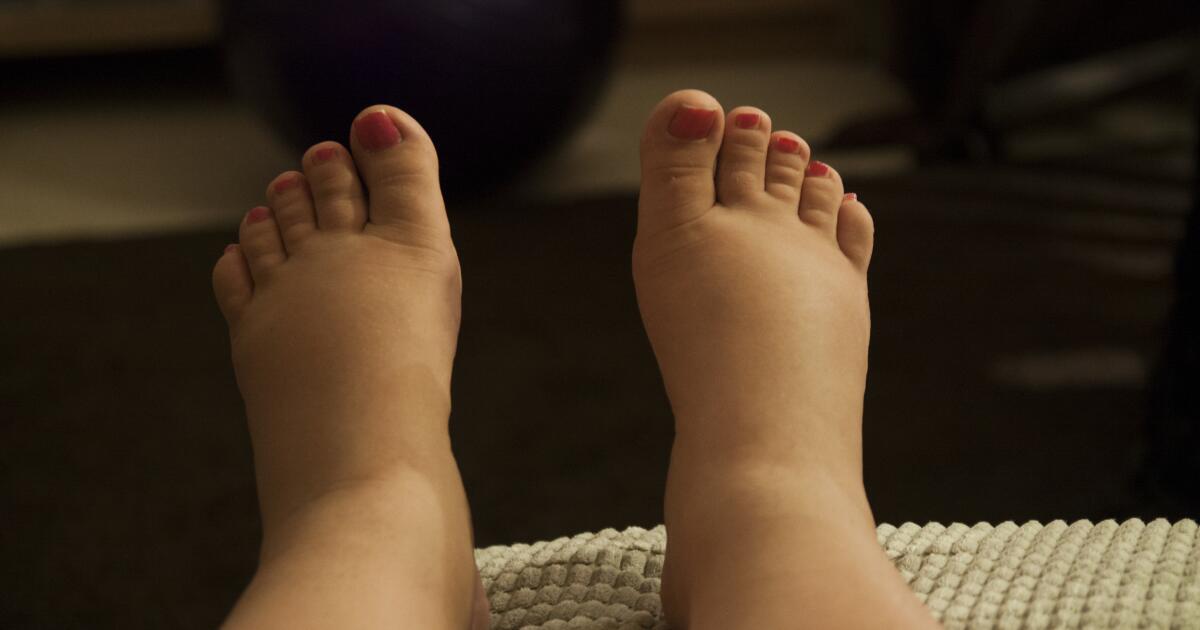 which seemed to have come out of nowhere on Sunday and doesn't seem to be letting up I knew I needed to get it checked out. Thus I found myself sitting in the doctor's office…answering questions: yes I have had a heart attack, yes I tend to eat a lot of salt and not always sea salt, I know I don't drink enough water and definitely don't get the exercise that I KNOW I SHOULD BE DOING! But the kicker for me was the fact I had gained 12.5 lbs since March 3rd!!! That is what scares me.
I don't often talk about my sister, Kathy ~ she died in September 2008 at the age of 54, she was quite overweight. We didn't have the best of relationships all the time but I knew without a shadow of a doubt that she loved me and had my back on the darkest of days BUT I don't want to die in my sleep as she did, so overweight that the coroner said the family shouldn't see her in the state her body was in…and I have always THOUGHT in my head that if my weight got to 250.1 lbs. I would die in my sleep…250 lbs. has always been the number that I wanted to avoid…but today I reality hit me in the face when the number was about that number!!! Reality hit me hard in the face.
And I know I must do something, that no one else can do it for me. So after having a heart~to~heart with Ron we made our way to the grocery store. Why oh why does eating healthy have to be so damn expensive! I am happy to say (pay myself on the back again) we only bought fresh fruit, fresh veggies, some dairy products and a little meat…no potatoes, no cookies, no candy and no ice cream!!!
Our dinner this evening:
And I added another reminder to take both a morning and evening walk! The doctor would like me (us) to walk for 10 to 15 minutes after every meal…but I know this will be a big change for me (us) and I know me, I have to set goals that I know I can keep or else I will FAIL ~ and this is not an option!! So for now, walking twice a day is on my To Do List…
~ To take a morning walk
~ To write/transcribe a page a day from my old journals
~ To write a post on my blog
~ To take an evening walk
And in meeting one of my tasks from today…God showed me in so many ways that He will continue to love, nurture and care for me. Below is part of what I transcribed from my journal this evening:
3.13.16
God will breathe into me if I stay close and seek Him. Lord give me renewed strength today ~ to trust in you and to seek your assistance in whatever I do.
Exodus 18:14-24 "We cannot do this journey on our own. Let others share our burdens. Where two or more are gathered God is with us. Don't struggle alone!
It's okay to delegate work, we don't have to do everything on our own. Remember it's okay to take a breather to step away and allow others to help out.
Balance that's what I need!!
B ~ Believe in God; He is always there
A ~ Allow others to assist me, I don't have to do it alone
L ~ Lean on God, He is strong enough for everything
A ~ Align myself with God's teachings
N ~ Never doubt God's presence or abilities
C ~ Cling tightly to God's Word
E ~ Encourage one another
Lord help me to find BALANCE in my life!
How awesome is that…reminding to share my burdens, stay in the Word and that God loves me today just like he loved me five years ago and I know he will continue to love me in the days to come!!!
I often mention "God Winks" well for me today, this was a God Wave!!! And so I am extending grace and mercy to myself ~ I am not where I want to be physically but it is what it is and today I made good choices! And that is what matters.
********
What good choice did you make today?