Slept in a bit this morning
and then went to the restroom
(you know normal routine for most people)
but
we found this
but my trusty plumber hubby
got a snake from the ranch manager
and tried to fix it…but it couldn't be done!!!
So called Ranch Maintenance,
they called someone from Plant Maintenance
to come out and check it out.
Found out our issue was just a symptom 
of a much bigger problem
This is what was found out in the yard
UGH!!!
So what's a girl to do?
Well get her hubby to take her out for lunch
at
and then out for a drive,
enjoying the country side,
stopping at 
Gib's RV 
checking out some travel trailers!!
Found a couple
but will see what's available 
when we are ready to buy the end of the month!!
And we continued on our country drive.
Passed the plumbing company truck leaving the ranch
and found out they will be back tomorrow…
…so short showers
and as our UM Chris said
"if it's yellow, let it mellow,
if it's brown, flush it down"
Gotta love his sense of humor!!
So we are calling it a day,
snuggling under blankets in front of our little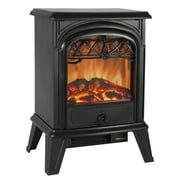 watching some TV,
doing some crocheting
and just enjoying time with each other.
******
Thankful today for sunshine and warmth,
we broke a record here in Waco today,
as it was 81*!!!
Unreal for winter in January!!!
What are you thankful for today?
Are you experiencing unusual weather where you are?